Vietnam Business Summit 2017
Within the framework of APEC event 2017, Vietnam Business Summit 2017 themed "Vietnam: We mean business" was celebrated in the morning of 07 November 2017 at Ariyana Convention Centre, Da Nang City with the participation of Vietnamese leaders at ministry, department and local level, representatives of prestigious international organizations, scholars and 2,000 buisness leaders in the country, Asia-Pacific and international area. Speaking at the conference, the Prime Minister Nguyen Xuan Phuc affirmed being determined to build an action, developmental tectonic government that served people and business; being proactive in the international integration and supporting strongly the free global trade. Both two speakers as visitors of the conference – Mrs. Victoria Kwakwa, World Bank's Vice President for East Asia – Pacific and Mr. Philipp Roesler, the managing director of World Economic Forum (WEF) reckoned that in the last time, Vietnam had achieved much progress in enhancing the national competing capability, developing the infrastructure, alleviating the poverty and protecting the environment. At the same time, they expressed their belief that Vietnam would keep developing and become a destination to attract investors in the future.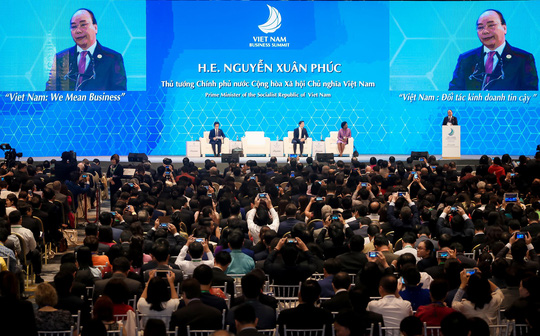 The Prime Minister Nguyen Xuan Phuc spoke at the conference
In the evening of the same day, the conference was organized into groups of Seminar discussing enthusiastically about the major contents of the economic situation of the region and the world, in specific, Group 1: Smart Agriculture; Group 2: Financial Services for Development; Group 3: Heath care, Education; Group 4: Infrastructure, Connectivity; Group 5: Tourism and special economic zones; and Group 6: SMEs, start-ups and innovation.
On the side of Khanh Hoa Province – one of three localities that are selected to build special administrative-economic zones in Vietnam, Mr. Dao Cong Thien – Vice Chairman of the provincial People's Committee attended to the conference and delivered the speech about Khanh Hoa Province in general and he development potential of North Van Phong special administrative-economic zone at the Seminar – Group 5: Tourism and special economic zones.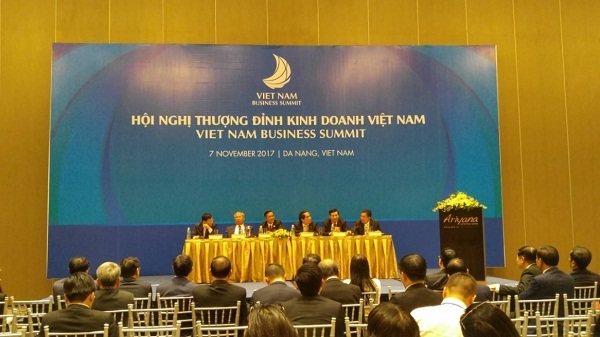 The Seminar – Group 5: Tourism and special economic zones
The summit was hold throughout the date of 07 November 2017 with the message: bringing leaders and CEOs' regional leading businesses as well as international investors a truthful and comprehensive vision about the economy, development policies of Vietnam. Until now, Vietnam has made much effort to improve itself in order to keep being a trustful business partner; a nation which has many great development potential, is reforming and opens the door strongly to support the global trade; and being the place where has the full of prospects the international business community of countries can invest into and do the business successfully at here.